Our Philosophy
As we progress into the future, we face a new challenge. As the most evolved species that we belong to, we have to not just keep up with the times, but do what must be done to not just survive but to thrive. We decided to do something right with one of the most crucial of what we find at the very beginning of Maslow's Hierarchy of needs – Food. Linking that to the times that we are into, food is no more just an activity to reply to the brain's signals to hunger. Science has evolved to know a lot more beyond just hunger that "food" very magically and modestly does to keep this most sophisticated piece of technology (our body) do wonderful things and keep the game of evolution go stronger than ever. Hence, food has to evolve too. The Nibble Box is a small contribution in this awe-inspiring phenomenon. We create functional food to meet the very logical needs of the body. That's just a small part of what we do. What we majorly do is Research and Development and also find ways to make all the deliciousness reach you, wherever you are.

Serve yourself nourishing, new-age breakfast
​Focused on sustained energy all through the day
Gut friendly, brain boosting ingredients
Wholesome, natural and plant based
Gluten free to support gut health
No artificial additives/ preservatives
Aimed at complying with the basic dietary standards
Simple, easy and power breakfast in under 10 minutes
Save your morning time without compromising on quality and nutrition in your breakfast.
Bring café experience home with our connoisseur-level breakfast
Explore a wide range of over 80 breakfast, snacks and beverages
Reduce your baking time by over 85% (bake using our mixes!)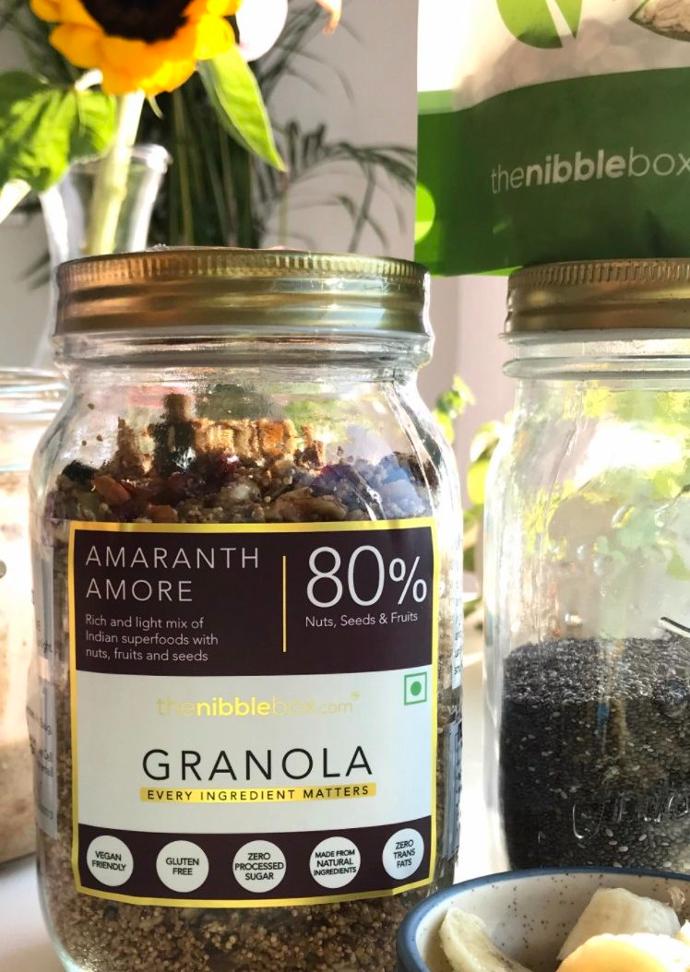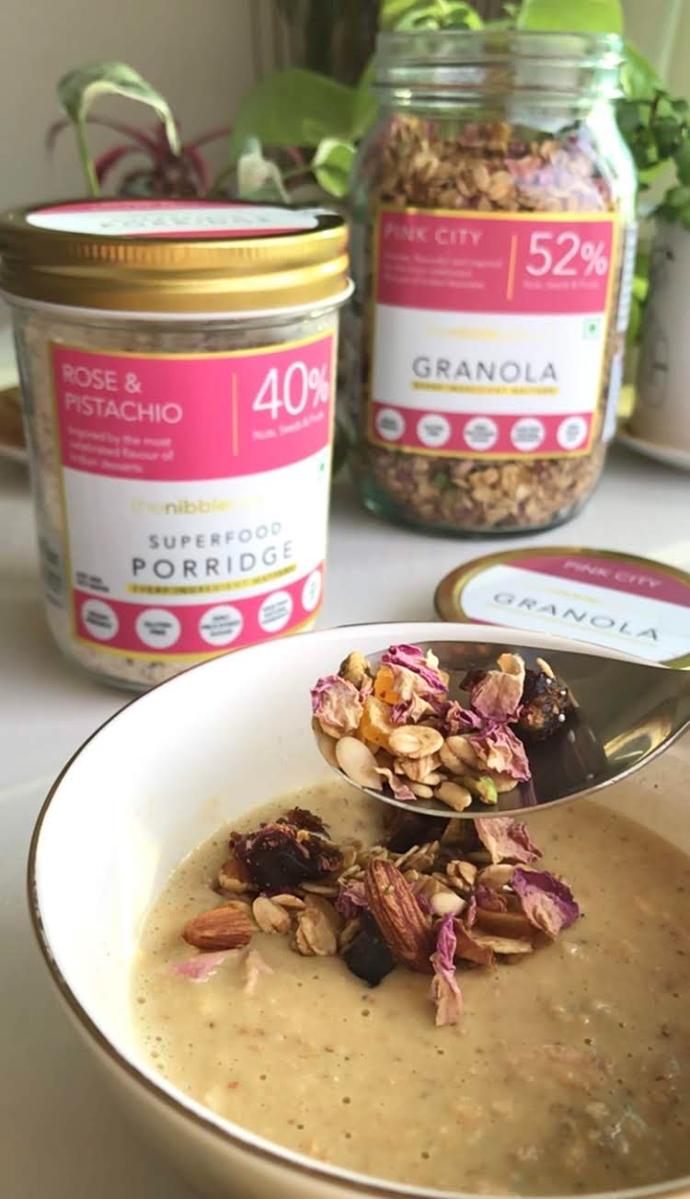 Why do we love to add nuts, seeds and fruits to your breakfast?
Because these are the most trusted, natural, brilliant ingredients for good health and great taste.

Nuts, dried fruits and seeds are known for their proven health benefits. They are not only nature's healthful, nutrient-dense bounty, but also offer a diverse range of taste and flavours.

While nuts and seeds are known for their amazing benefits for good health of your heart, brain and hormones, the dried fruits are known to be naturally very rich in powerful antioxidants.

We ensure that your breakfast and snacks have 40% to 100% of fresh, high quality nuts, fruit and seeds.